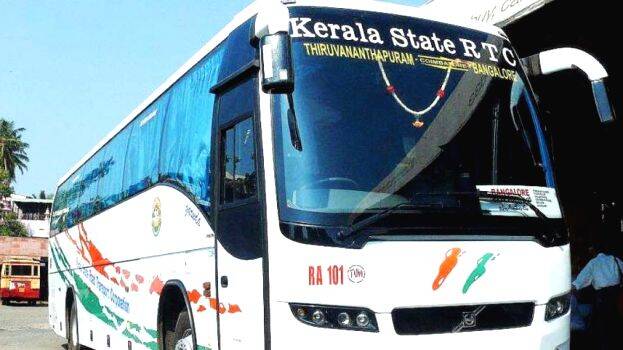 THIRUVANANTHAPURAM: Five employees of KSRTC have been suspended for impersonating in Thiruvananthapuram-Mangalore multi-axle Scania AC service and committing fraud in the distribution of travel cards in the bond service.
Driver cum conductors KT Sreeraj and VM Bijeesh were posted in Mangalore Multi-axle Scania AC service which was scheduled to leave the Thiruvananthapuram Central Depot on January 31 at 6 pm.
However, the conductor Bijeesh, tasked another driver cum conductor of this depot M Sandeep to join Sreeraj as the conductor, without the knowledge of his superiors. While inspecting the bus, the Kollam Vigilance Division inspectors found discrepancies in the names on the way bill, log sheet and staff ID card. All three were suspended following this.
Following the report of the Nedumangad inspector regarding the irregularities found in the distribution of bond travel cards at the Kattakada Unit and payment at the cash counter, conductors A Aji and M Sayed Kunju were suspended.