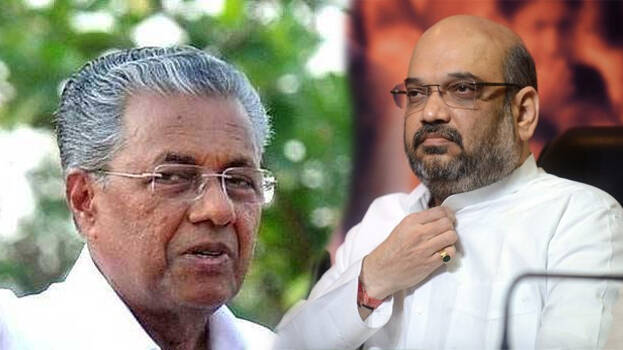 KASARAGOD: Opposing Union Home Minister Amit Shah's statement that the Citizenship Amendment Act will be implemented after the Covid vaccination drive, Chief Minister Pinarayi Vijayan asserted that it will not be implemented in Kerala.
"It will not be implemented in Kerala. Has it been implemented elsewhere?", asked the Chief Minister.
The Chief Minister pointed out that the development of the country should be discussed and that trying to discuss the issue of communal divisions would only lead to the growth of communalism. He was speaking after inaugurating the LDF's 'Vikasana Munnetta Jadha' at Kasaragod's Uppala.
Communalism is dangerous. It must be remvoed. The RSS is the strongest communal force in the country. People like the SDPI are taking a minority communal stance as if to counter it which is suicidal. Communal forces cannot be confronted in this way. The Chief Minister called on the people to join the Left for that. The Chief Minister opined that only then can minority welfare be implemented.
The communal groups like Jamaat-e-Islami and the SDPI are doing the same thing as the RSS. They are strengthening communalism. The CM said that all of them are against the LDF as the front oppose all forms of communalism.
The Congress leaders are keen to contribute to what the BJP is doing. We must take an uncompromising stand against communalism. Pinarayi said that the main leaders of the Congress in Puducherry came to the BJP because they did not take such a stand. The are compromising with communalism. LDF's popular base has become vast. The arrival of Jose K. Mani shows the development of a particular phase of the Left Front. The CM opined that with the arrival of the LJD, the base of the Front has become secure.