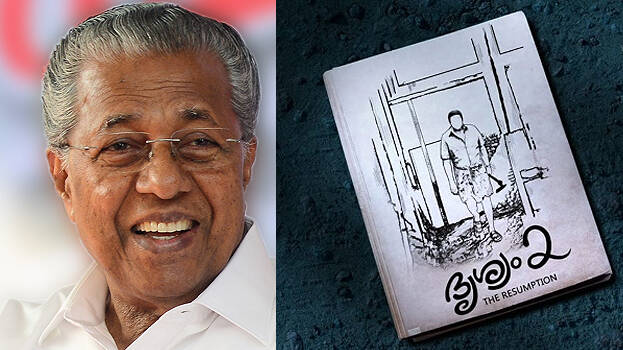 As Mohanlal-Jeethu Joseph movie Drishyam 2 became a major talk on social media after its release on OTT platform, netizens pointed out the contribution of the state government led by Chief Minister Pinarayi Vijayan which is shown in the movie. Social media is mentioning a scene in the film in which the policeman character played Ganesh Kumar who arrives to question the locals in connection with the case and the answer given by a character in relation to Mohanlal's character Georgekutty.
While talking to a local, Ganesh's character points to a road ahead and asks where it leads to. The local answers that it is a shortcut to the junction where George Kutty's cable TV office is located and that the road has only been tarred for three years.
The character also says that six years ago that road was in a very bad condition. According to social media, this scene indicates the development achievement of the Pinarayi government. They also point out that the road which was bad before has been made good under the governance of the Pinarayi government. Along with the scene in the film, the state government's 'Iniyum Munnottu' video has also been edited and added.