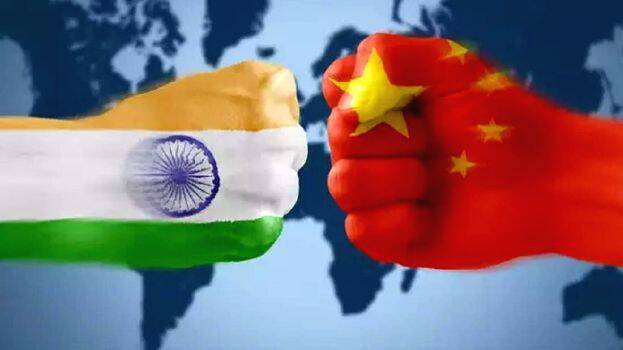 The Union government has decided to resume limited foreign direct investment from China, which has been put on hold for nine months. India has taken a number of economic steps against China since the military conflict in the Galwan Valley. India took strong action at a time when it seemed that a war could break out at any moment.
The resumption of Chinese foreign direct investment (FDI) is going to happen in the wake of the easing of tensions and the withdrawal of Chinese troops from their borders. Large investments won't be considered. Small investments will be approved only after a separate review. A committee has been formed for this purpose. The committee consists of official representatives from the Ministries of Home Affairs, Foreign Affairs, Industry and the Judicial Commission. The new committee is not modelled on the Foreign Investment Promotion Board (FIPB). The committee will review China's investment plans before accepting or rejecting them. The formation of the committee is aimed at preventing Chinese investments which has hidden agenda. Before last April, Chinese companies receiving automatic approval did not have to obtain special permission from the government. The abolition of automatic approval was a major setback for Chinese investors. But the government had allowed the law to be relaxed as part of its efforts to overcome the recession caused by the Covid plague.
China was not the only country to be granted concessions due to the military conflict. That is the exemption now made. One of the major economic measures taken by India against China after the military conflict was the banning of about 50 Chinese apps, including TikTok. It was a huge economic setback for China. Many money laundering apps in India have been banned. Instead, similar Indian apps came into being. Such steps proved that the old India is not the new India. Despite the small losses now, the economic measures taken by the Modi government will help improve India's economic situation in the future. China did not expect that. China tried to stop India through intimidation. It also wanted to divert attention from the notoriety of being the epicenter of the Covid epidemic. Not only did this not happen, but it also hurt China financially.
But no country on the Asian continent, let alone India, can block all Chinese investment at once. China is the largest economic power in Asia. Many large companies operating in India rely on China for raw materials. Chinese investment in India's start-ups and technologies is not small. In 2019-20, 14 per cent of India's imports came from China. And exports five per cent. In other words, India has a bigger trade deficit than China. All this cannot be stopped at once. Therefore, it should be assumed that Chinese investment was allowed again in view of the growth and gains of Indian companies.
China mainly exports to India smartphones, electrical goods, power plant components, fertilizers, automobile components, steel products, pharmaceutical components and engineering equipment.
Indian imports are projected to double to $ 70 billion in 2018-19, 45 times over the next one year. China was on a journey to capture India economically. Apart from direct investment, Chinese companies also invest in India in a variety of ways. Companies headquartered in Singapore, Hong Kong and Mauritius will invest in India. It is not considered a Chinese investment. But the owners of these companies will be Chinese citizens. For example, Ali Baba Group has invested in PTM Company in India through Ali Baba Singapore Holdings Pvt. Ltd.
China wishes to stop India's rapid growth in all areas. Because India is not the only country with an eye on trade. If India grows too fast, many other countries will depend on a more credible India. This will be a challenge for China, which has established innocence in the economy. In anticipation of all this, India sharpened its arsenals and turned towards it.
However, the unwavering stance of the Indian Prime Minister and the timely actions of the Defence and External Affairs Ministries have been instrumental in enhancing India's reputation and scuttling China's ambitions.