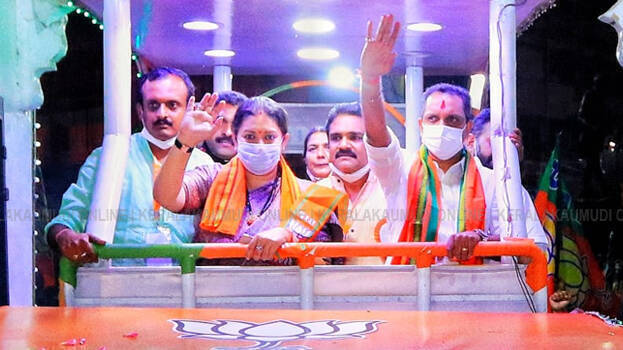 KOTTAYAM: BJP state chief K Surendran said talks were held with P C George. However, no decision has been taken on his entry to the front, Surendran told media in Kottayam.
Surendran welcomed the decision of the enforcement registering a case against KIIFB. Isaac leaked the CAG report eyeing this. Low interest loan are taken at high interest rates, alleged Surendran.
Law is being violated in government projects and the central agencies are taking case for the second time on the corruption in implementation of the projects. Loans are taken after mortgaging people. He also accused the chief minister for supporting this.
Chief Minister and Fisheries Minister are lying in the deep-sea fishing issue. The UDF is not ready to question LDF's corruption, alleged Surendran.