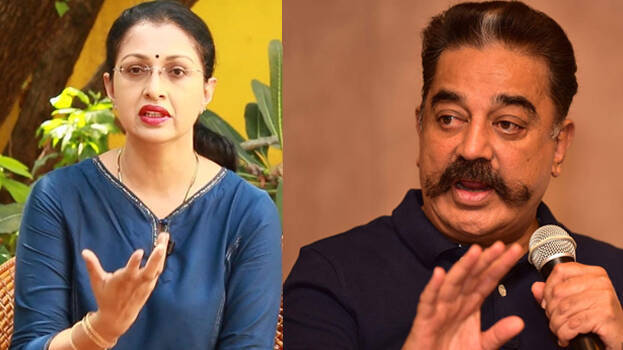 CHENNAI: Tamil actress Gautami said that Kamal Hassan has no winning chance in Tamil Nadu. She also added that there is no relation between fame in cinema and success in politics. The actress was responding to the question of film actors like Sharathkumar and Kamal Hassan contesting the polls, during an interview given to a private news channel.
Gautami also added that only good politicians will win. BJP will win in Coimbatore south. She also added that she will seek votes for BJP. Gautami the former live-in partner of Kamal Hassan has responded in the wake of Kamal's candidature from Coimbatore south.
Gautami further said that for years, BJP in Kerala has been trying to win the elections in the state. One of the star campaigners of the saffron party in Tamil Nadu, Gautami has started the campaign even before the official list of candidates was out. Gautami has been coordinating the party's campaign activities in Virudana Gagan Rajapalayam for months after camping there.