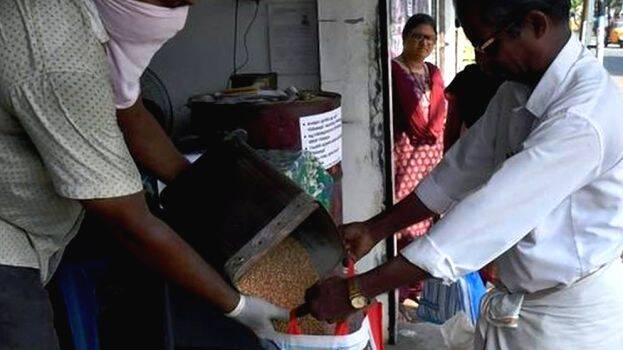 It is unfortunate that the distribution of food kits, which has been going on for months, has become a political weapon. It was not a matter to be brought within the strict limits of the Electoral Code of Conduct. But since all tactics are not prohibited in the field of propaganda, the Opposition has just used this against the government. The Election Commission has allowed the Opposition's demand to suspend the distribution of kits till the end of the polls, citing the Election Code of Conduct. The Election Commission does not hesitate to exercise some of these privileges during elections.
It was during the Covid period that the government started distributing essential kits to ration card holders all over the state. Prior to that, the Centre had been distributing cereals and pulses through ration shops for a few months. This assistance from the Central and State Governments has brought great relief to tens of thousands of families who have lost their jobs and income due to Covid. Even after the withdrawal of this assistance by the Centre, Kerala has been providing free rice and groceries kits to all cardholders irrespective of colour of their ration cards. Very few families are deprived of this benefit. It has already been announced that the special kit will be distributed from the beginning, including the fourteen items in the wake of Vishu. It is true that any government in power becomes more popular through programs like this. As the election draws near, it is common practice to announce flawless public welfare schemes and to provide special benefits to the common people. It's an opportunity for any government in power to do so.
What are the benefits announced before the announcement of elections in Tamil Nadu, Assam, Bengal and Pondicherry, where assembly elections are being held along with Kerala? There is no legal obstruction to all this. Announcements may not be made after the notification has been issued. It should be noted that kit distribution in Kerala is not something newly announced. The decision was made in advance on special kits, salaries and pensions, and resuming rice distribution to school children. The distribution of Vishu kit started earlier with the aim of distributing Vishu kits before Vishu.
At a time when the election campaign is in full swing, the Opposition seems to be scoring self-goals. Whatever it be, the lifting the restriction on the supply of special rice by the High Court has come as a big relief to the common man.