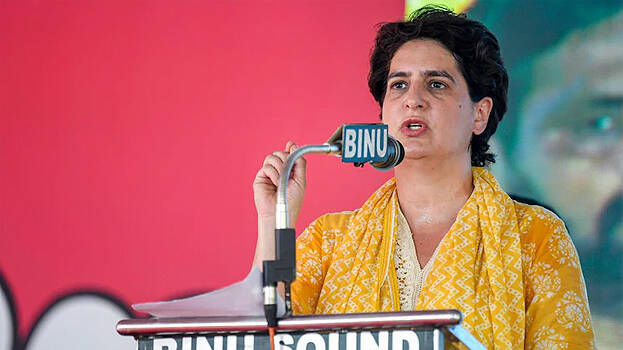 THRISSUR: Strongly criticizing the action of former Idukki MP Joyce George who made obscene remarks against Rahul Gandhi, Congress leader Priyanka Gandhi said Joyce insulted girls and women in Kerala.
"Did the CPM learn to campaign from Uttar Pradesh Chief Minister Yogi Adityanath?", she asked.
Priyanka said she is happy with the protests in Kerala following Joyce George's remarks. She was speaking at a public function at Thekkinkad Maidanam in Thrissur as part of the election campaign.
Priyanka also criticized the Prime Minister for quoting the Bible for election purposes.
"Modi mentioned words from the bible but did not say a word about the attack on the nuns. It is hollow to sow the seeds of division in the country and quote the Bible. The nuns were attacked by young goons in Modi's own party", Priyanka added.