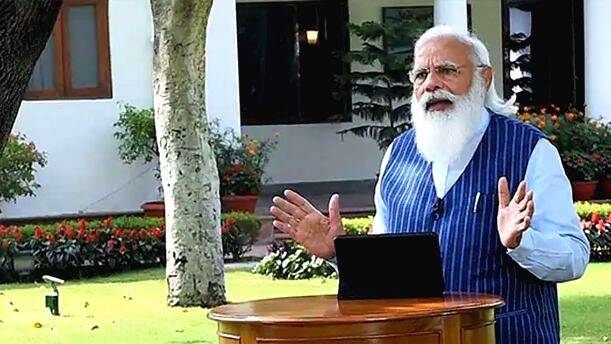 It's exam time for kids. The SSLC and Plus Two examinations, which were postponed due to elections, started in Kerala yesterday. More than eight and a half lakh students are appearing for the exams with two. Exam time is also a time of exam fear. The other day, Prime Minister Narendra Modi spoke on the 'Pariksha Pe' discussion to help students to overcome the fear of exams. Students from different countries participated in the discussion via video conference. In addition to students, teachers and parents were part of the discussion. The Prime Minister mainly advised the students not to be dreamers and to grow up knowing the realities of life.
"It is good to see dreams. However, living in dreams is not a good thing. The world is too big. We need to identify the realities and find the goals. Notice the opportunities around you. Exams are opportunities to perform well in life," the PM said.
He also advised that it is important to memorize difficult subjects by repeating them without hiding from them. The Prime Minister explained how he approaches difficult issues by citing his own life experiences. He said that he still studies and decides on difficult subjects in the mornings and shifts the difficult subjects to the evening. In the old days, students would get up and study before sunrise. Or the adults in the house would force them to do so. That habit is declining in this age of social media. Students should set a limit to the habit of avoiding sleep at night by using mobiles and other gadgets for a long time. Good sleep at night is essential to maintain a clear mind and body. One of the main reasons for the increase in stress in students is the tendency to turn night into day.
Modi also gave necessary advice to parents. Prior to that, he said, children should not question or doubt the motives of their parents as every parent only wants the well-being and growth and of his/her children. At the same time, parents should not force children to concentrate on learning for 24 hours a day. Children should be allowed to spend time on sports items as well. Unnecessary parental insistence can adversely affect the students. Similarly, it is not good to try to achieve one's dreams through children.

In this age of modern technology, the importance of teachers in the life of the student is declining. This should never have happened. Teachers need to be able to guide as well as clear up doubts. For that, students have to rely on teachers.
Not everyone who achieves high marks in exams will succeed in life. Each student will have their own unique abilities. It is when they find it and go through it that they find success in life and in society. For that, those concerned should take care to teach them the habits of sacrifice and compassion during their school days.