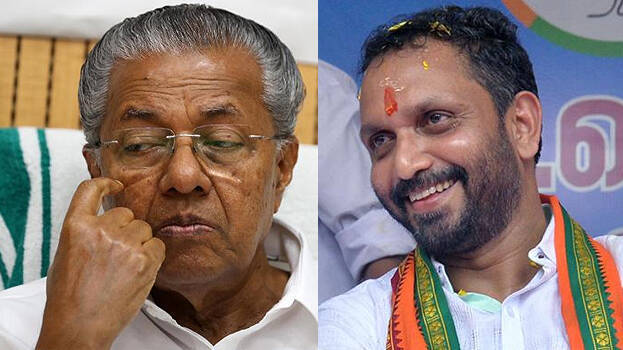 KOZHIKODE: BJP state president K Surendran on Tuesday said that former minister KT Jaleel and chief minister Pinarayi Vijayan have the same role in the nepotism controversy. Surendran alleged that the qualifications for the appointment were changed with the knowledge of the Chief Minister.
"Both Jaleel and Pinarayi Vijayan committed a blatant breach of oath and nepotism. Like the sprinkler deal and the deep sea fishing deal, the appointment of relatives also took place with the knowledge of the Chief Minister. When caught, he'll come up with a strange argument that he had no idea about the issue," Surendran said.
Surendran also demanded the resignation of the Chief Minister for appointing Jaleel's unqualified relative to the post of general manager in the Kerala State Minorities Development Finance Corporation.
Surendran scoffed that Minister AK Balan was asking what was wrong with appointing a relative and that this might not appear like a big mistake to the CPM leaders who were appointing wives through the backdoor.