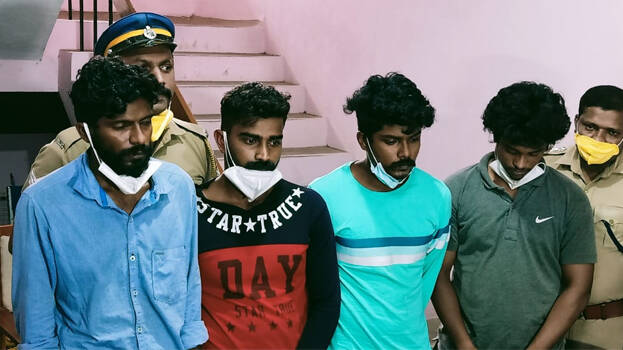 THIRUVANANTHAPURAM: Arrests of four persons have been registered in connection with the attack on a Maharashtra native Sampath, who supplied gold to jewellers, at Pallippuram in Thiruvananthapuram. Police also found gold stolen from the house of the accused. The Attingal DySP said the suspects planned to rob the money in Sampath's car.
Nebin and Ansar from Perumathura, Faisal from Andoorkonam and Noufal from Perumathura, who helped sell gold, were arrested. The car used by the accused was also seized. The investigation was focused on the cars which lead to the accused. The target of the accused was Rs 75 lakh which was in a secret chamber of the car. But the attempt to hijack the car failed and they took the gold.
Following the incident, Sampath lodged a complaint at the Mangalapuram station after handing over the money to a relative. However, when the information came out, the investigating officers directed to return the money to the station. Accused, including the main conspirator in the case, are yet to be arrested.