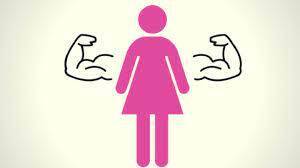 The High Court ruling that women should not be denied employment in day and night shift posts in factories is very relevant.
The Supreme Court has recently ruled that women should not be discriminated against in the appointment of permanent commissioners in the Army.
Many laws relating to factory work came into force after independence in 1947. The vast majority of women in those days were domestic workers. It was unthinkable then for a woman to apply for a job in a factory. It is no exaggeration to say that the rise of women in various fields since independence has been marvellous enough to make men jealous. To cite a small example from Kerala, it is a huge leap forward for girls in the education sector in Malappuram district. Girls from Malappuram regularly come first in the competitive examinations in Medicine and Engineering only because of their excellence in education. It is also important to note that the mothers of a generation of girls who are now at the forefront were not able to acquire more than the primary education due to the then meaningless restrictions in society.
High Court Justice Anu Sivaraman on Monday quashed the provision that women cannot apply for the post of Safety Officer in Chavara KMML as unconstitutional and discriminatory. The court observed that the Factories Act came into force in 1948 and that the world was moving forward again and that it was a time when women excelled in challenging occupations, reflecting the present reality.
The petition was filed by Tresa Josephine, a fire and safety engineering graduate from Shakthikulangara, Kollam. The court accepted the plaintiff's contention that she had worked temporarily in a factory in Chavara and that it was unconstitutional for the law to exclude women when there was a permanent vacancy. The court ruled that it was the employer's responsibility to ensure that women were allowed to work at night as well.
The ruling also points to the need to break down the old rules that prevent gender employment.