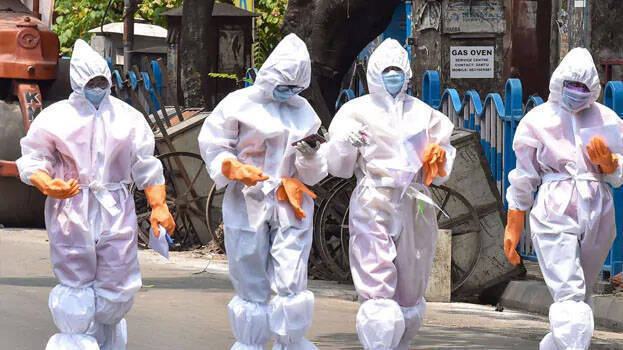 NEW DELHI: The transmission of Covid in India has turned to be severe. In the last 24 hours, more than 2.5 lakh people have been diagnosed with the virus. For the fourth day in a row, more than two lakh cases have been reported. The Union Ministry of Health informed that the prevalence of the disease is higher than the cure rate. The daily death toll is also rising sharply.
The worst-hit states like Maharashtra, Chhattisgarh, Rajasthan, Gujarat, Madhya Pradesh, Kerala, West Bengal, Delhi, Karnataka, Tamil Nadu and Uttar Pradesh registered record transmission of the diseases in 24 hours. There are strict restrictions in many states of northern India. Curfew has been imposed in Uttar Pradesh. Curfew in Madhya Pradesh has been extended till April 26.
In the last six days, more than 11 lakh people in the country have been confirmed of the disease. Meantime, Union Home Minister Amit Shah said there was no need to impose a lockdown. He said the increase in cases to genetic variation.