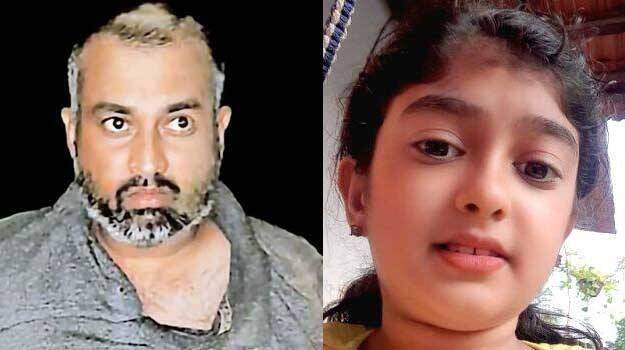 KOCHI: Sanu Mohan, father of Vaiga (11) who was found dead in Muttar River, has confessed to the crime. He has admitted to have killed her. He told police that his plan was to commit suicide along with Vaiga due to financial liabilities. He decided to kill her as nobody would be there for Vaiga if he dies. However, after throwing her to the river, his mind did not allow him to commit suicide. After that, he fled in the car. Police said Sanu told them that Vaiga was his favourite daughter.
Sanu will be further questioned as his statements are contradictory. His arrest will be registered today. Sanu Mohan, who was arrested from Karwar in Karnataka yesterday was brought to Thrikkakara police station in Kochi around 4 am Monday morning.
No one has yet been arraigned in the case of Vaiga's mysterious death. Only Sanu Mohan's missing complaint is there. He will be arrested after new sections are added to the case registered in connection with Vaiga's death. His car sold in Coimbatore will also be taken into custody by the investigating team.
Sanu was nabbed on the 27th day of her death. He was interrogated for hours by a team led by Ernakulam DCP Aishwarya Dongre. On April 16, police received information that Sanu was staying in Beena Residency Hotel in front of Kollur Mookambika Temple. The Kochi police reached the spot and searched the railway station, the airport and the forest areas of Kollur.