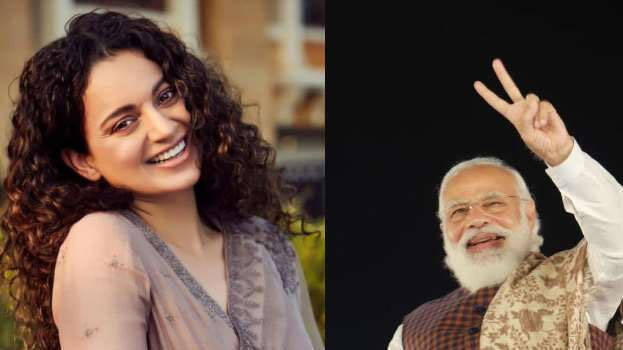 Kangana Ranaut has again shown her devotion to Prime Minister Narendra Modi. She said that Modi is a genuine leader and he is nobody's puppet. The actress has voiced her opinion through her Twitter handle.
Covid 19 transmission has reached at its peak. In this situation, many criticising the Prime Minister for not discharging his duties. Kangana has aired her opinion in this context.
"Modi is a genuine leader, nobody's puppet, deserving and worthy of his place in the world. Son of the soil who dared to dream not for himself, for Bharat. Whatever you do, you cannot destroy him. He will rise and rise and if this makes you burn, in that case, you will burn and burn," she said.