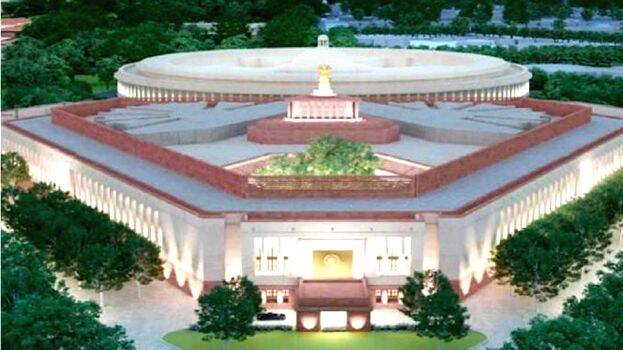 NEW DELHI: The Central Government has taken urgent measures to complete the construction of the new residence of the Prime Minister amid the COVID crisis in the country. The Centre's latest move comes amid growing vaccine and oxygen shortages in the country. The new residence for the Prime Minister is being constructed as part of the Central Vista project, which has been marked as an essential service. Despite strong objections from various corners, the Centre is determined to go ahead with the Central Vista project which includes the construction of a new parliament building.
The Prime Minister's residence will be among the first buildings that will be constructed by December 2022. The construction of the building for the Prime Minister's Security Staff will also be completed. Central Vista is a project that is worth Rs 13,450 crore. It is estimated that 46,000 people will get jobs. Construction of the Vice President's residence will be completed by May 2022.
Earlier, various organizations had filed petitions in the Supreme Court against the construction of the Central Vista project, questioning the procedures for obtaining environmental clearances. However, the apex court ruled that the central government could go ahead with the construction of the Central Vista project. The court ruled that the project was legally binding and that the Central Vista project had all the necessary permissions.