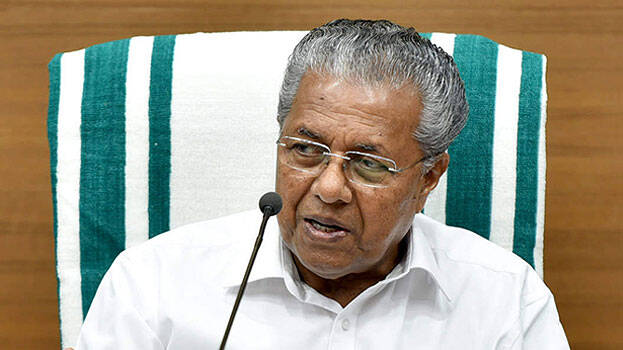 THIRUVANANTHAPURAM: Chief Minister Pinarayi Vijayan said that the Covid situation in the state is very serious. He said that the oxygen shortage in the state is not that big at present and the district level committee should keep an eye on the amount of oxygen stored. "Adequate oxygen availability should be ensured but not too much oxygen should be stored", he said.
The CM also said that the health department should ensure that adequate oxygen is being stored.
Medical students will be included in the Medical Rapid Response Team. The CM informed that the KSEB bill and water tax collection have been postponed for two months. The CM also asked the government to suspend the bank recovery processes.
The increase in Covid patients in Alappuzha should be examined separately. Councils, including the Medical Council, have been instructed to grant temporary registration to those awaiting.
The conversion of lodges and hostels into CFLTCs in the state will be expedited. In addition to state government agencies such as KMSCL, Consumerfed and Supplyco, private agencies, NGOs, political parties and Malayali associations registered abroad will be allowed to act as accredited relief agencies.
Relief assistance can be provided directly, through government agencies or through the Revenue / Health Departments. Chief Minister Pinarayi Vijayan has sent a letter to Prime Minister Narendra Modi asking him to allow at least 1,000 metric tonnes of imported liquefied medical oxygen to Kerala.
The Chief Minister said that the stock of oxygen is declining rapidly as the demand for oxygen had increased exponentially with the daily increase in patients and in this situation the Centre's help is needed to create adequate reserves.