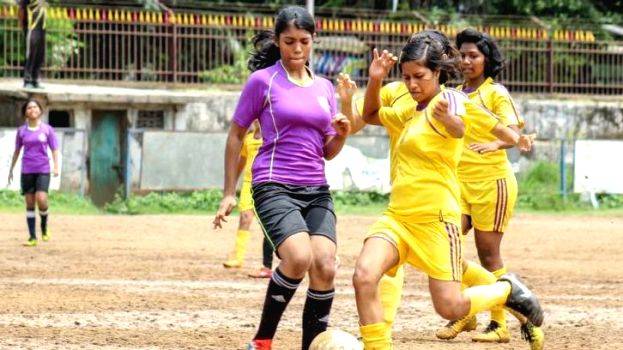 KOCHI: In its bid towards spreading the message of 'gender equality' ahead of the International Women's Day on March 8, the Women and Child Welfare Department of Kerala has organised a football match on Saturday in which both school-going girls and boys participated in almost equal measures.
Players include male and female students from different colleges of the state. It was organised at Chandrasekharan Nair Stadium here.
"It was a great initiative and girls are no less than boys by any means. We enjoyed playing with our male counterparts," said Subah S, a girl student.
"We have played various matches but playing with girls is my first experience. They played very well and football is not only a game of men," said Vineeth PB, student, Arts College, Trivandrum.
"The boys were very supportive and motivated us on the ground throughout the game," said Monisree Nair, a girl student.
"It is a part of Women's Day celebration that we have arranged gender-equal matches spreading the message of gender equality. Six girls and seven boys participated in each team," said Sheeba George IAS, Director, Woman and Child Development Department.