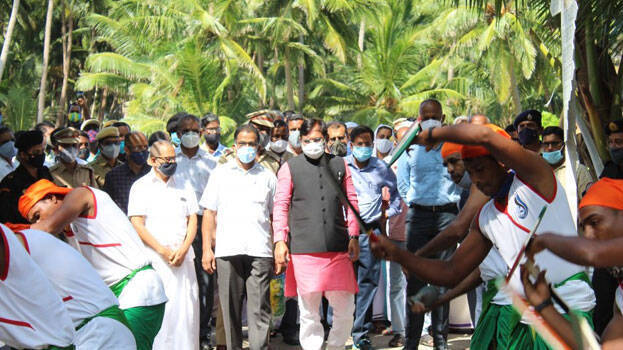 KAVARATTI: Lakshadweep administration and district panchayat have entered into a scuffle, which began after the Kavaratti Panchayat openly passed a resolution against the island's administration. Alleging that department secretary A T Damodaran is using extra administrative powers, the district panchayat president has sent a letter to him.
The letter also says that the island's administration taking over the panchayat is unlawful. It added that if such an action is to be taken then a nod from the centre and president is needed. "Even before following the due procedures, the secretary taking control of departments held by the panchayat is unconstitutional," the letter said.
Opposing the reforms of administrator and statements of collector Askar Ali, the district panchayat has passed three resolutions. The resolutions demand that the opinion of panchayats should be considered before implementing new reforms and development programmes.
Meanwhile, the Lakshadweep Development Corporation has issued an order to implement two-tier security systems. The action was taken following intelligence inputs. Police have been given the direction that those found under suspicious conditions must be scrutinised. Through this reform, police are trying to prevent the crowding of people and thus to prevent anti-govt protests.