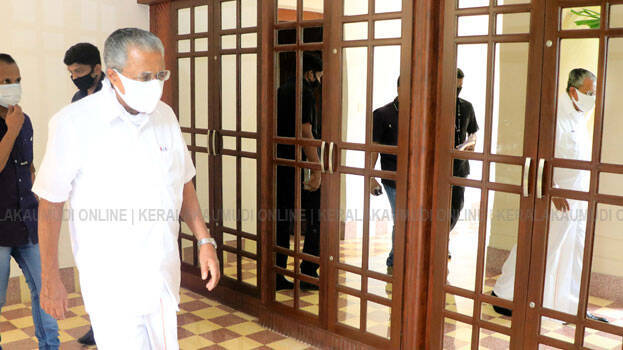 ​​​​​​KOTTAYAM: CPM has started making political moves to create cracks in the traditional vote banks of UDF in central Travancore. The new moves are planned with the assistance of the Kerala Congress Jose faction.
The latest developments show that certain senior leaders from the Joseph faction of Kerala Congress and Congress might join the Jose faction. They have conducted unofficial talks with leaders of the Jose faction. As this political move is hatched by the CPM with the help of the Jose faction, it might give Jose faction ladders attractive positions in boards and corporations. Their move will be to lure more leaders to the LDF camp using this.
CPM has directed Jose K Mani not only to attract party leaders but also its workers. Jose K Mani has also completed preliminary talks with leaders of the Joseph faction who hold the party's authority in Ernakulam district.
Jose K Mani who has reached Thiruvananthapuram today will hold talks with CPM leaders on this issue. Recently NCP's P C Chacko had taken the initiative to bring senior Congress leader Lathika Subash to his party's fold. Sources say Jose is also planning political moves similar to this. But certain leaders who stand with Jose K Mani are opposing the move to bring only leaders. These things will be discussed in detail in the steering committee of the Kerala Congress to be held next week.
Another constituent party in LDF, NCP is also hatching similar moves to bring maximum leaders from Congress and Kerala Congress to LDF. Sources in LDF says that CPM has also asked Kerala Congress Democratic to engage in efforts to bring Congress leaders to the LDF camp.