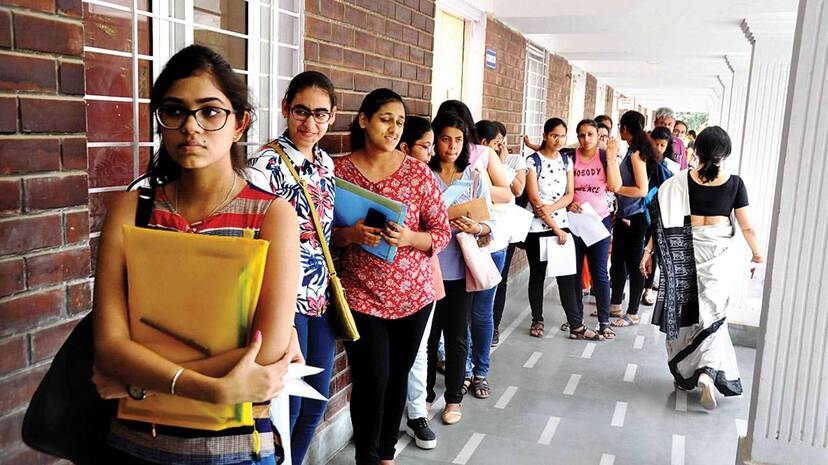 It should be noted that even in this digital age, the search for students and parents for various certificates will not end it seems. With the completion of the Plus Two examination, the submission of application for higher studies has started. Running from pillar to post for the certificates to be submitted with the application has become a regular sight. This arrangement, which has been going on for ages, is putting a lot of pressure not only on the students but also on the revenue offices. During the months of June and July, the village and Taluk offices are overwhelmed with workload. As children flock in for certificates such as Nativity, Caste, Income and Cream Layer, the need for other essentials will get much attention.
Everyone knows that those who apply for the Medical-Engineering Entrance Exam will not be admitted en masse. Selection for admission will be based on the rank list prepared after the entrance examination. The government should keep in mind the inappropriateness of insisting on the above certificates at the time of submission of application four or five months in advance. Various certificates can be produced at the time of admission. About two lakh students are appearing for the entrance exams. Only a quarter of them are guaranteed access. As such, there is no need to seek all the certificates in advance from the remaining majority. In addition to professional courses, students are required to provide revenue certificates for a wide range of subjects, which is often a must.
While the certificate issued at the completion of Class X contains basic information such as age, caste and place of birth, there is no need to ask for this information again at the higher education stage. Yet children and parents have to scramble to procure various documents.
The government is aware of this difficulty. That is why a few years ago, the then Revenue Minister decided to change this system. The move was to change the terms so that certificates need to be produced at the entry stage. Even when K M Mani was the Revenue Minister, it was planned to introduce a multi-purpose card called the Revenue Card. That too didn't materialise. Authorities must be able to implement such reforms with determination so that government services can be made available more easily. Only then can it be said that it is good governance.
At a time when many offices, including revenue offices, are closed or only partially operational, one has to think about how desirable it is for people to push for various certificates.