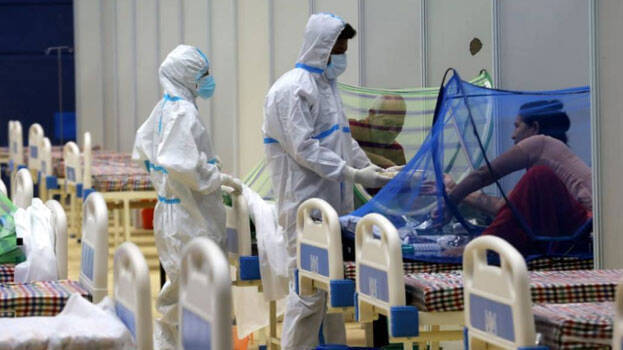 NEW DELHI: With the lowest cases in 71 days, India reported 84,332 new cases of coronavirus in the last 24 hours and 4,000 new deaths, taking the total number of confirmed infections in India to 29,359,155 and deaths to 367,081, according to data from the Union Health Ministry. The number of covid cases is going down below the one lakh mark for the sixth consecutive day.
As per the information updated by the Union Ministry of Health and Family Affairs on its website on Sunday morning, India had an active caseload of 10.26 lakh, witnessing a daily decline of 54,532. This is a significant drop from about a month ago when India was witnessing over 37 lakh active cases. Saturday marked the 31st consecutive day when the number of recoveries exceeded the number of daily new cases. However, India is still reporting a high number of deaths, and the total number of deaths due to the virus in the country has crossed 3.7 lakh.
As of now, 10,26,159 persons are undergoing treatment in hospitals and in homes. Until yesterday evening, 25,31,95,048 people have received vaccines, the health ministry said.