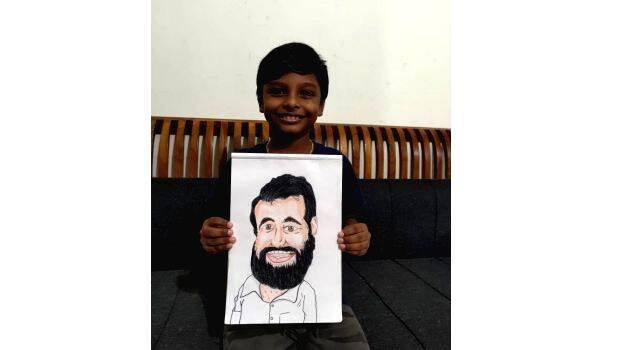 KOCHI: When a third class student named Achilles was asked to draw a picture by the teacher as part of the new academic year's beginning, he drew a caricature of Education Minister V Sivankutty on paper. Achilles was afraid whether the teacher Krishnasai would like the picture.
But days later he received a direct compliment from the minister himself.
The Minister of Education also saw the picture and the video of the drawing after it became a hit on the school's Facebook page and groups of teachers. When the minister called on Achilles' mother's phone and congratulated the child painter, he innocently replied that it was drawn because his mother asked him to. He said that this is the first time he has drawn a caricature. He used to draw forests, rivers and flowers very well. It took him two hours to paint the caricature.
Achilles is a third class student of Vattoli Govt. UP School in Kozhikode district.
Achilles' mentor is his mother. He had never studied painting but was interested in it. He would quickly copy what he saw in his trips to a book. He is the only son of Dr. KS Sharan, Assistant Physical Education Professor, Mokeri Govt. College and Dr. Mary Bonita, who was a teacher in Chennai.