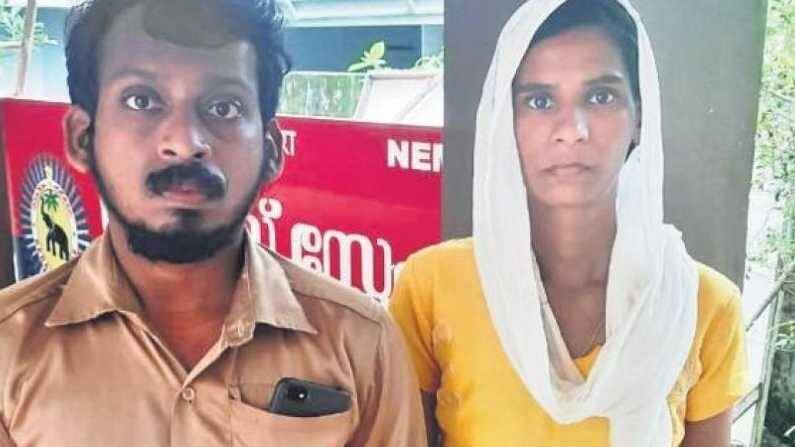 Years ago there was an advertisement from the Forest Department. The ad had a picture of a black monkey and said, "We have no medicinal value, let us live."
In the case of the woman who lived in hiding for 10 yrs lived in her husband's room, it would be better to give a picture of the couple in the same manner.
This is because, based on media reports, the Women's Commission has voluntarily registered a case and is investigating whether human rights violations have taken place. But in some cases, the police have taken a very correct stand. According to the police, there is no suspicion or violation of law in their lives. It should end here. Let them live somehow. Leave them unharmed and not hurt. If nothing else, at least the young man had not abandoned the girl in these ten years. That is the greatest example of humanity in today's world. The highest number of human rights violations in the world take place within the four walls of many homes. Women are the ones who suffer the most. The number of women in Kerala who silently bear all that for the good future of their children and due to the lack of financial independence is not small. Just because it doesn't come out in the public it doesn't mean it is not human rights violations.
There is no need to question the intent of the Women's Commission. It is better to intervene when there are problems like this. But it should not continue to haunt them. Sajitha, the heroine of the incident, requests that they be allowed to live. If the Women's Commission had intervened and given the girl at least one job in the Anganwadi, it would have been a good intervention. It is said that the job of the commission is not to give jobs to everyone. Prior to this, many women's commissions had even hired women in private companies to save them. None of this is a matter of law or order. Such things are included in the book of humanity.
Rahman Mohammad and Sajitha, who went into hiding here, belong to two religions. They lived in hiding for fear of the consequences if it came to light. It is enough to give a figurative meaning that no one knew. Or even if someone knew it was no big deal. According to the provisions of the Constitution, an adult man and woman can live together. There have been recent court rulings that it does not even require marriage. Now they need to be allowed to live in a way that everyone else knows and generous individuals can create the conditions for it. If the government itself gives them a house , no one will say bad things.