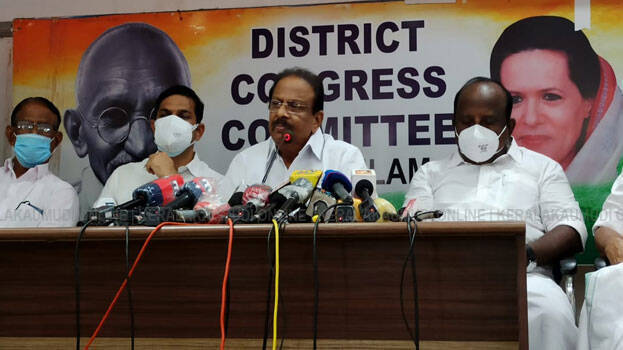 ERNAKULAM: KPCC president K Sudhakaran said that he could not give positive answers to the allegations made by Chief Minister Pinarayi Vijayan. Sudhakaran also accused the CM of using the language of a political criminal.
"Yesterday, we saw the real Pinarayi Vijayan who came out of the cover of a PR agency. He spoke in the language of a political criminal. I can also answer in that language but I won't do it. I opened up about the incident where Pinarayi was beaten after the reporter assured me that it won't be published," Sudhakaran said.
"The CM's allegation that I tried to kidnap his children is false. He should clarify who told him about such a plan. The foreign currency transaction was led by the Chief Minister. It was his office that facilitated it. The CM is making baseless allegations.
Even small children won't believe what he says," Sudhakaran said.
"He said that I have links with the sand mafia. He can order for an investigation if he thinks that I have a mafia connection," Sudhakaran added. Sudhakaran also denied Pinaryi Vijayan's allegation that he had personally insulted CH Muhammad Koya.