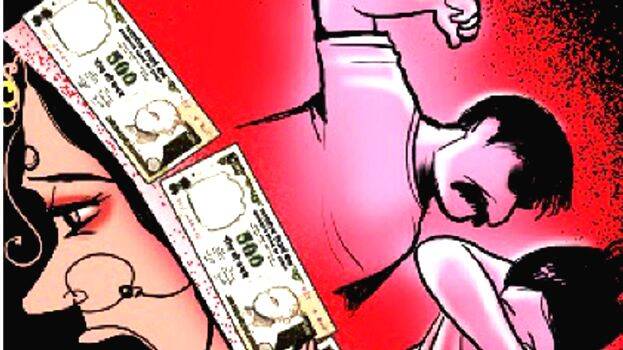 It is illegal to ask for or give dowry. But it is still going on as an accepted custom in Kerala. A boy or a girl with character will not stand for this deal. In the past, family heads used to ask what the girl's family would give during bride seeing function. There are many cases where a marriage is canceled because of this talk.
However, dowry system is still in vogue. Despite women's empowerment, the lives of many girls are doomed as a result of dowry. The tragic incident in which a medical student committed suicide after being brutally beaten up by her husband in the name of dowry is enough to choke anyone's mind. Less educated girls with poor financial status suffer the most in marital life. But here the girl, a medical student, lost her control and ended life. So what about ordinary girls who are victims of such abuse? Girls usually share their feelings with their mothers when there are problems in the husband's house. Some will even tell friends. Such tragic events can be avoided to some extent if they are vigilant and act accordingly. But it is mentally weak girls who don't mind enduring torture for a number of reasons. Most of them are unemployed girls. The most important way for girls to escape domestic violence is to get a job of their own. But how many can do that? Parents must also decide not to marry off their daughters unless they get a job. The mind-set of the society needs to change to the level that they should realise that life is bigger than marriage.
The wife of Kirankumar, a motor vehicle inspector at the Kunnathoor RT office, should be charged with murder even if she is found to have committed suicide due to torture. Her parents gave 100 sovereign, more than an acre of land and a car as dowry. Yet if he is willing to harm this girl in the name of dowry, there may be many other reasons that her husband is hiding. The investigation should be extended and the culprits should be punished exemplarily without delay. The incident also points to the need for parents to think twice before pushing girls, who are subjected to torture, back to their husbands' prisons.
The incident is also a reminder that many of the homes that were closed during the Corona times did not have a peaceful atmosphere. The time has come for sociologists to consider whether new systems can be set up at the governmental or court level in addition to the existing ones to prevent such incidents.