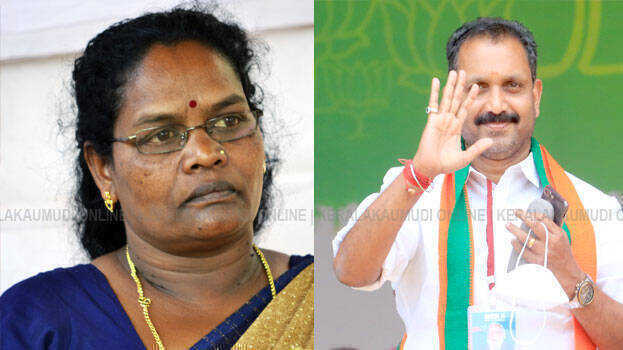 THIRUVANANTHAPURAM: Praseeda Azeekode released a new audio clip in connection with the allegations of payment controversy involving C K Janu. It was alleged that the money was paid to Janu by BJP state chief K Surendran. Surendran said the money was given to Janu with the knowledge of the RSS.
An amount of Rs 25 lakh was given to C K Janu. The money was handed over on March 26 at Manimala homestay in Sulthan Bathery. BJP Wayanad general secretary Prashanth Malavayal brought the money. Surendran is heard saying that the money was brought in a cloth bag in the name of pooja offering.
The clip says the money was arranged by RSS organizing secretary M Ganesh. Praseeda had earlier released another phone call conversation of Surendran before he arrived at the hotel to meet Janu.