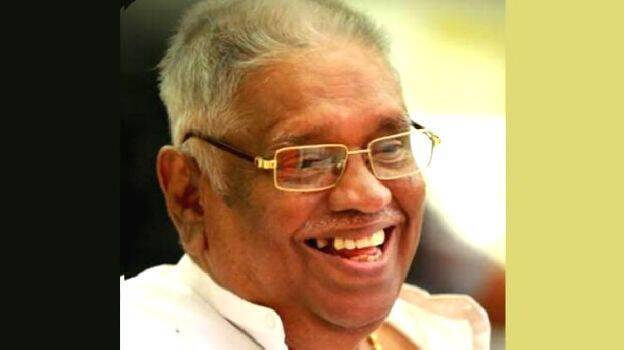 THIRUVANANTHAPURAM: Sivan, a director who won national and international accolades and the first professional press photographer of Kerala died here Thursday. He was 89. He died following cardiac arrest at the SUT Hospital this morning at 12.15 am. He was admitted to the hospital the other day following uneasiness.
Sivan, who was an eyewitness to the history of United Kerala before and after, has captured many precious moments including the swearing-in-ceremony of the first Kerala cabinet. He became famous in the film field as a still photographer of Chemeen. He later produced film Swapnam and directed films like Yagam, Abhayam, Kochu Kochu Mohangal, Oru Yatra, Kilivathil and Keshu. He garnered awards for all these films.
Sivasankaran Nair alias Sivan was born to Gopala Pillai of Haripad and Bhavani Amma on May 14 in 1932. His wife Chandramani Sivan predeceased him. Directors Sangeeth Sivan, Santhosh Sivan also a cinematographer, Sanjeev Sivan and Saritha Rajeev are his children. Jayashree, Deepa, Deepthi and Rajeev are his daughters-in-law and son-in-law. Sivan is the owner of the famous Sivans Studio in the capital city. He will be cremated later.