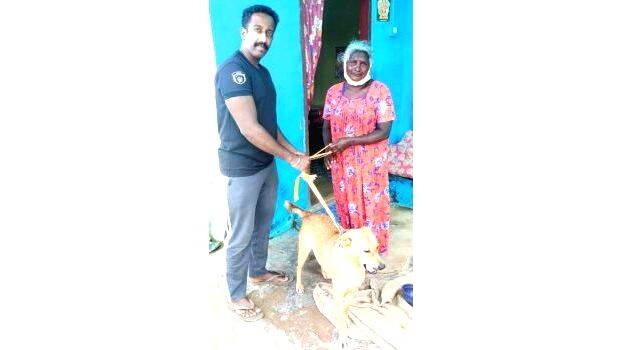 THODUPUZHA: Ajith Madhavan, the trainer of the District Dog Squad, now owns a pet dog named Kuvi, who searched for his playmate after the Pettimudi tragedy and finally found a deceased two-and-a-half-year-old girl. Kuvi became a star in August 2020 when she found the body of two-and-a-half-year-old playmate Dhanushka at the site of the Pettimudi landslide. It was reported that Ajith, the trainer of the District Dog Squad, picked up the dog, that was not eating anything, ​​from the scene of the tragedy. The Idukki Dog Squad adopted the dog on August 20. There were many restrictions on taking the dog to the Squad. Incompatibility with other dogs and food problems led to the crisis. About Rs 2,000 per day was spent to look after it. Eight months later, Kuvi was handed over to Dhanushka's grandmother Palaniyammal. Ajith, who had been training the dog, continued to call her family to inquire about her condition. Later on Wednesday morning, they called for Ajith Madhavan and said the dog is not eating and is weak. They said they are not able to look after the dog and are willing to give her.

Following this, the family signed a stamp paper that said they have no right over the dog and took it over. Along with Palaniyammal, his son Deepan and the locals were witnesses.

Ajith said that Kuvi was happy to be brought to his residence in Cherthala at night. There are bite marks from other dogs on the body of the pregnant dog. All of this was medicated. The decision is to continue training after delivery. Ajith has six dogs, including foreign breeds. Among them is an 18-year-old domestic dog.