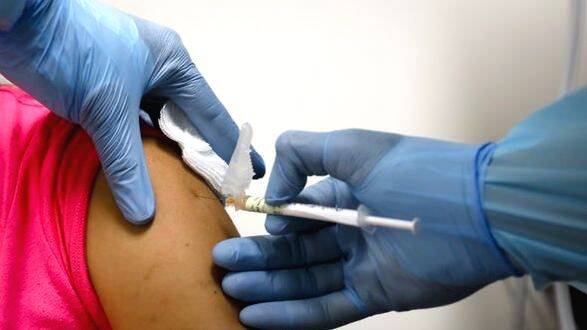 Everyone knows that there is no gender-colour difference for any disease. Similarly, there is no discrimination when it comes to the medicines used for the treatment of various diseases. We haven't heard that any particular medicine is being manufactured exclusively for white people or black people. The reason for saying this was the differing views of Western countries on vaccines developed by the scientific community and pharmaceutical manufacturers to combat the Covid pandemic. Many countries in Europe had imposed travel bans on those who have received the Covishield vaccine, which was developed in collaboration with a research team at Oxford University in London. Nine of these countries later agreed to withdraw from the decision following India's repeated requests. India's External Affairs Minister S Jayasankar had earlier made the request during a meeting with an EU envoy in Brussels. Although not unanimously approved by the European Union, nine of these countries now allow people who have received two doses of the Covishield vaccine to enter their country. These countries are Austria, Germany, Slovenia, Greece, Iceland, Spain, Ireland, Estonia, and Switzerland. The other members of the 27-member European Union have not yet changed their minds. These countries have only approved other vaccines developed in the West.
Serum Institute of India's Covishield and Bharat Biotech's Covaxin are manufactured in compliance with all the standards prescribed by the World Health Organization. The WHO had already approved the Covishield. Meanwhile, the decision on emergency approval for Covaxin- the indigenous vaccine manufactured by Bharat Biotech- will be made next month. The reason for the delay in the approval is due to the delay in obtaining the formal paperwork regarding the completion of the Phase III trial. It was reported that Covaxin would get WHO approval by mid-August.
People in India are being inoculated with Covishield and Covaxin since January 2021. The efficacy of both vaccines has already been proven. The country started importing other vaccines to speed up the immunization drive. No one should assume that the vaccines developed in the country are inferior. It is not certain whether the Westerners are imposing a travel ban on those coming from India because of the perception that people who have been vaccinated with Covishield are carriers of the disease. Those who still have the element of racism in their blood may perhaps be skeptical about Indian vaccines as well. It has to be said that the European countries are adopting a completely discriminatory approach that has no scientific basis. Since it is a multi-billion dollar trade, it is no secret that there is already a planned move against Indian vaccines in the highly competitive vaccine market.