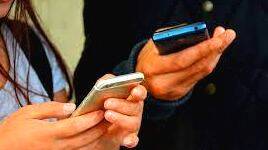 The phone leak controversy rocked Parliament on the very first day of the monsoon session. Foreign media outlets such as the Washington Post and The Guardian in India and The WireWeb, India's media outlets, have reported that three Union ministers, three opposition leaders, a Supreme Court judge and more than 40 journalists had their phones leaked through Pegasus, a spy software for an Israeli company. They have revealed that these numbers are in Pegasus' database. They also revealed that the phones of several leaders and journalists were monitored in 50 countries besides India.
Subramanian Swamy, a senior BJP leader and Rajya Sabha member, was the first to hint at such a revelation.
The Opposition has criticized the Central Government for this and put them in the dock. This is same as taking a rope soon after hearing that bull has delivered calf.
After a detailed investigation, it should be decided on the basis of the factual facts only and who should be detained.
Phone leaks are not new. This has been done by spy agencies and other agencies in India and other countries for years. Phone theft of criminals and others is still legal in all states, including Kerala. Software leaks occur in the age of modern technology. Hackers also use it to leak military secrets. But stealing someone's phone for political reasons is a serious mistake. Naturally it will become a big controversy.
Pegasus, a spy software, was developed in 2016. It was developed by the Israeli company NSO Group. Information that is not available to individuals and is usually provided to government agencies. All of this needs more clarity. We can see from past experience that such software is being acquired by multinational companies and billionaires for more money. There are many groups around the world that acquire software by copying and using pirated copy without paying. Such matters can only be clarified through a thorough investigation. Until then, there is no point in making a fuss over rumours.
As technology grows, so do its negatives. In today's world of technology communication devices are not completely secure. But it is still necessary for the further progress of mankind. Only face-to-face conversations remain somewhat secretive these days.
The Union IT Ministry has said no leak has taken place. The Centre has stated that it will ensure the privacy of the people as a fundamental right and that the allegations are baseless. An independent inquiry into this is necessary to dispel the doubts of the general public.