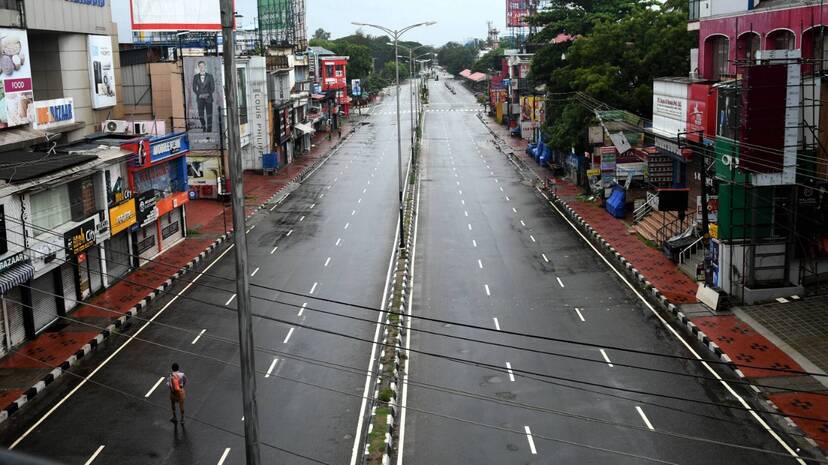 The lockdown has proved that the Covid epidemic cannot be stopped by it. The state has been under tight Covid-induced restrictions since May. Shops, malls and other establishments are open only three days a week. Only shops and restaurants selling daily necessities are open most days. All other sectors can be said to have been inactive for weeks. It is already clear how serious the impact will be. That is why the government has started thinking about a change in the current closure style. The Chief Minister has asked the expert committee to suggest what changes should be brought in. The proposal is to file the report before Wednesday.
One only has to look at the country to see how miserable the attempt to stop Covid by shutting down everything, including businesses, has been. Millions of people have lost their livelihoods due to the closure. The indefinite closure has only served to directly and indirectly pave the way for impoverishing many families. Leading figures in the medical field are of the view that the current system of classifying and regulating local bodies on the basis of TPR is unscientific and will not help in achieving the target. Such restrictions only serve to increase congestion and the spread of disease.
Tens of thousands of small shops had to close with no other way. As people are not allowed to go out, they leave their homes only for essentials. Institutions are only open on certain days so there is a huge rush everywhere on those days. There are those who choose the path of suicide when life is completely out of control. The Industries Minister said in the Assembly that such a situation has not been brought to the notice of the government but it should understand that it is a reality. Former Health Minister K.K. Shailaja has brought to the attention of the government in the Assembly the fact that many, including those in the traditional areas, are going through great hardship. Thousands who had relied on the scene were starving as public events and celebrations were banned. The plight of coir, handloom and cashew workers has also increased tenfold since the Covid period.
Health experts had previously warned that the Covid epidemic could last for a long time. They also had advised people to learn how they can live with it. Many countries have rejected the myth that everything can be shut down and disease prevented. In many states in India itself, the spread of the disease has been effectively reduced. Few states, including Kerala, are still at the forefront in the spread of the disease. It would be advisable to change the policy as the strategy of fighting Covid by continuing to close down livelihoods is seen to be a futile effort. The advice of health experts should be given more priority than the opinion of officers and police chiefs.