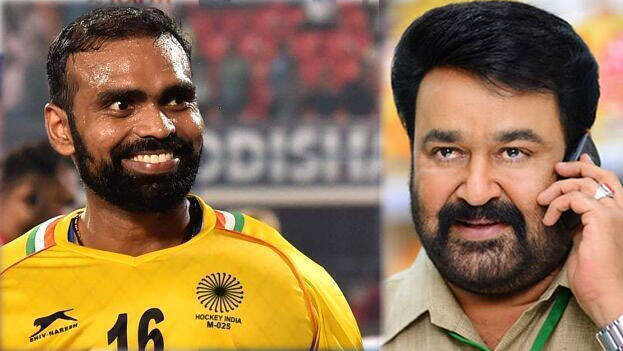 Mohanlal congratulated PR Sreejesh, a member of the Indian hockey team who won a medal at the Tokyo Olympics. Mohanlal said that Sreejesh has achieved something that everyone can be proud of.

Mohanlal assured Sreejesh that he would meet him soon. He told Sreejesh that he had tried to call earlier but did not get him.
Mammootty had reached Sreejesh's house on Thursday morning. Mammootty was accompanied by producer Anto Joseph and production controller Badusha.