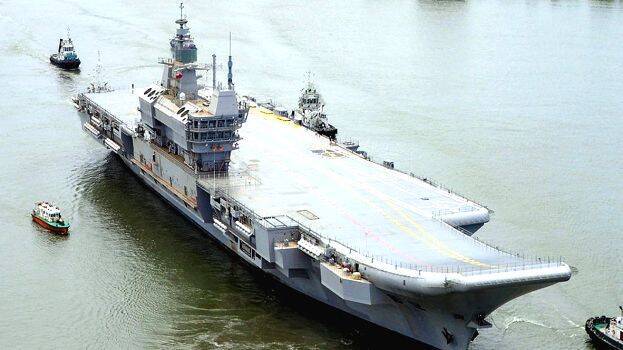 KOCHI: The Cochin shipyard received another anonymous email threatening to bomb the shipyard and indigenous aircraft carrier INS Vikrant. Following this, security has been beefed up at the shipyard.
As per sources, the e-mail threatened to detonate bombs planted at the shipyard and INS Vikrant if a large sum of money was not exchanged as Bitcoins. The sender of the email has also written that he was under pressure from Pakistani agents to carry out the bombing and that he will withdraw from the venture if he was paid the required amount.
Police suspect that a former shipyard employee was behind this. Information about him is being collected. There are indications that the arrest will take place soon. In addition to the cyber dome and cyber cell, central agencies are also investigating the case.
Last month, the bomb squad and the dog squad had conducted a search at the shipyard and INS Vikrant based on the email received by five shipyard officers on August 24. However, no bomb was found.
The Ernakulam South police registered a case under the IT Act on a complaint lodged by the shipyard. Messages from the fake IDs are in English. Details have not been released. The primary assessment is that it was a false threat.
Two months ago, police arrested an Afghan national who was working at a fake address at a shipyard. Although the terrorist link could not be confirmed, it was found that he had worked in Pakistan. The case is being taken over by the NIA.
INS Vikrant is in the final stages of finishing after the final phase of testing. In 2019, more than a dozen computer hard disks in Vikrant were stolen. Two painting contract workers from Bihar and Rajasthan were arrested.