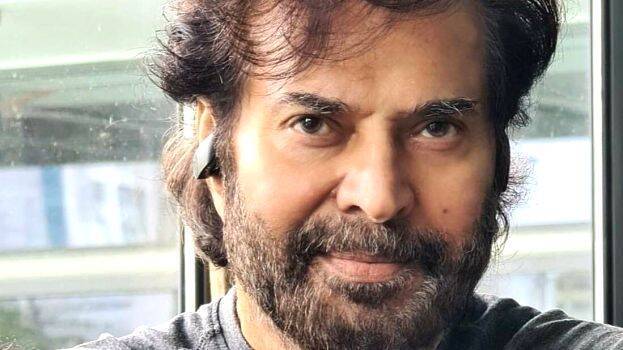 People who love and adore Actor Mammootty will never believe that he is in his seventies. The general audience wants to think that Mammootty, the symbol of manhood, is still in his thirties or maximum forties. For the last half a century, Mammootty's face has been in front of the Malayalees. The secret of their success is nothing else but the fact that he has a mind to try something new as he is ready to try out any character that suits him.
It is said that an actor is born. The art of acting is innate as it is defined as a born actor in English .But Mammootty himself has revealed that he has succeeded through hard work.
When you think about the characters played by Mammootty, it can be said without any doubt that they were completely different. Chanthu in Vadakkan Veeragatha, Mada in Ponthanmada, Patel in Vidheyan, Basheer in Mathil, Varunni in Mrigaya and Pranchiyettan in Pranchiyettan and the Saint are the characters which have shown an unparalleled range of acting.
Director Jabbar Patel's discovery of Mammootty to do Ambedkar role happened after a world-wide search. It is no wonder that Mammootty is the recipient of the National Award for Best Actor three times.
A unique artiste and great actor, Mammootty is a superstar all over South India . Maintaining stardom is not an easy task but for Mammootty, it was not difficult.
When the famous filmmaker Adoor Gopalakrishnan made 'Mathilukal' of Vaikom Mohammad Basheer, Mammootty was chosen to play the role of Basheer.
After watching the movie, Basheer, the beloved story teller of Malayalam, described Mammootty as a handsome man not only in his life but also in his acting.
Mammootty's face first appeared on the silver screen in KS Sethumadhavan's Anubhavangal Paalichakal. The name first appeared in MT Vasudevan Nair's Devalokam.
Although the film was not released, Mammootty had the opportunity to play a number of characters written by MT thereafter.
Despite being in the world of glamor as an actor, Mammootty is an ordinary man who is down-to-earth. He does not miss any opportunity to express his love and compassion, but he does not publicize it. Mammootty's discipline is to be reckoned with, such as arriving at the film's location on time, behaving without any discrimination, and leading an exemplary family life. It is gratifying that his son Dulquer Salman, who has already made his mark in the acting industry, is moving in the same direction.
Apart from Malayalam, Mammootty has acted in other languages in South India, Hindi and English. He is one of the highly esteemed actors in Malayalam cinema or in Indian cinema. Mammootty has been our best friend since the day he entered the film industry. To the great Malayalam actor, who is 70, we wishes longevity and more excellent roles in his filmi career.