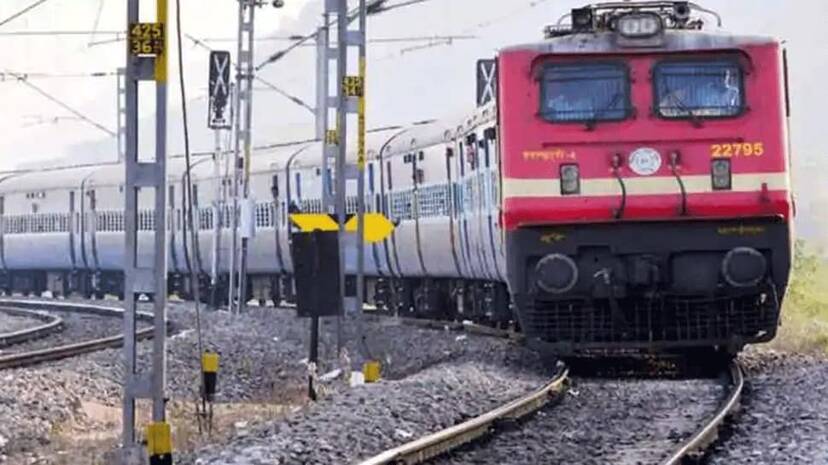 The robbery on the Delhi - Thiruvananthapuram Nizamuddin Express train on Saturday night was enough to alarm the Malayalis returning home from far and wide. The unfortunate thing happened to a mother, daughter and another Tamil Nadu native who came to attend their niece's wedding is just one of the many incidents that train passengers often encounter on this route at night.
The robbers stole gold, cash and valuable mobile phones from the suspects. There are many of these 'heroes' who get on board as passengers and escape safely after committing such a robbery. That is why as soon as the information about the robbery came to light in Thiruvananthapuram, the railway police showed the photos of the robbers and inquired whether any of them were fellow passengers. The mother and daughter remembered that one of them was in their opposite seat. The police guessed the exact man and gave the photo to the publication. It is alleged that the armed police have imposed bandhs and rigorous inspections on long-distance vehicles at night. But the robbed mother and daughter say they have not seen a single policeman in the compartment after they boarded the train from Agra. Women who have to travel without male help are the main victims of attackers and robbers. The mother and daughter who were robbed on Nizamuddin train had no one else to associate with. Vijayalakshmi and her daughter, who have been living as a family in Agra for more than a quarter of a century, travelled with great care. The gold was kept in a special pocket in Churidar but was looted. This incident also shows that the usual precautions are not enough to deceive the robbers who have meticulously studied the psychology and behavior of the passengers.
A few days ago, the Supreme Court ruled that the railways were liable to pay compensation to passengers if trains were delayed unreasonably. Railways have often been negligent in providing adequate safety for passengers. There are some regular routes on night trains where planned robberies take place. Some parts of Tamil Nadu are notorious for this. The low number of passengers on the trains due to the Covid period has been a good opportunity for the robbers. The railway authorities had to realize this and take more safety measures. Vijayalakshmi, her daughter and the Tamil Nadu woman in the next coach lost their gold and mobiles during the journey. Fortunately, there was no danger to life. According to the Railways, it is the responsibility of the passengers to keep their belongings safe. But what is the justification for the serious failure to provide adequate security at night?