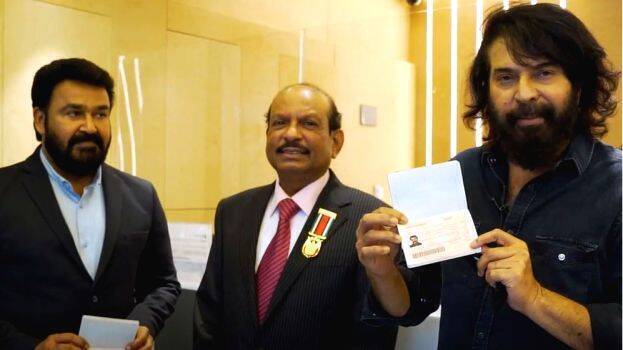 DUBAI: The Golden Visa is a project launched by the UAE government in 2019 to overcome the recession caused by Covid. Two types of visas are issued under the Golden Visa-for five years and ten years. This allows foreigners to stay and study and work in the UAE without a sponsor. However, it does not mean that you will get a golden visa right away. A person only with certain qualifications will get a Golden Visa. Let's see what are those qualifications.
The Golden Visa scheme was formed primarily for entrepreneurs. Any businessman investing one crore Australian dollar in UAE can apply for a 10-year Golden Visa. However, there is a stipulation that the real estate investment should not exceed 60 per cent of this investment amount and that this amount should not be lent to anyone. If the investment amount is assets, the investor will be fully responsible for it. This investment should not be withdrawn for at least three years. Business partners can also be included on a 10-year visa if required. However, each of them should invest one crore Australian dollars separately. The five-year visa has almost the same conditions, but there should be an investment of 50 lakh Australian dollar instead of one crore.
Golden visas are issued to non-business citizens with special talents. This includes artists, doctoral students, researchers and scientists. They will be issued a visa after verifying the accreditation issued by their respective departments. They can also include their family members under the Golden Visa if they wish. Individuals with a doctorate from one of the top 500 universities in the world can also apply for a Golden Visa. However, such persons must have 10 years of work experience in a subject of interest to the UAE Government and have published the study report in world-renowned journals.
In addition, students who have obtained at least 95% of the marks in the public examination will also be eligible for the UAE's Golden Visa. They will get a five-year visa. These students can bring their family members under the same visa if they can find a suitable accommodation and have the financial means to support them.
In addition, foreign nationals wishing to start business ventures in the UAE can apply for a Golden Visa.
How to apply for Golden Visa?
Those wishing to get a Golden Visa can apply through the website of the UAE Government's Federal Authority for Identity and Citizenship (ICA) or through the Directorate General of Residency and Foreigners Affairs (GDRFA). You can only apply online through ICA. However, you can apply online and offline through GDRFA.