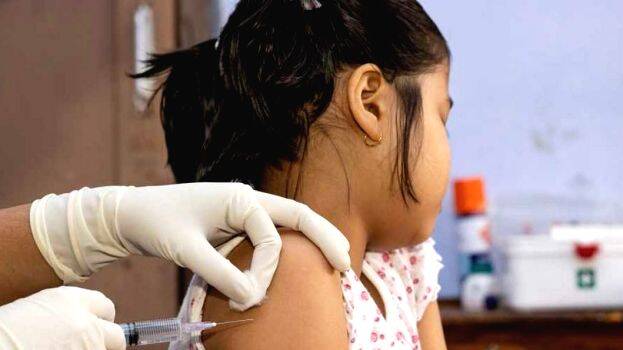 The government has decided to open schools in the state on November 1. Preparations are underway to start classes one to seven, ten and twelve from November 1 and UP section classes from November 15. It is a decision that will bring joy to children who have been locked up in their homes for a year and a half. At the same time, parents are worried about their children going to school together. The government has reiterated that schools will reopen only after all protection measures are in place, but we will have to wait to see this happen until the study resumes. It is true that there is a period of one and a half months. All preparations must be completed by then. It will take a lot of work to restore the schools and school premises that have been closed for a long time. School vehicles also need to be made transportable. Above all, the study schedule must be rearranged. It is not practical to teach all children together, so each class will have to be rearranged.
Vaccination of 18 + in the state has reached a satisfactory level. About 80 percent have been vaccinated. It is hoped that by the end of this month the rest will be vaccinated. The Center has not yet issued any guidelines regarding vaccination of persons below 18 years of age. It was heard that vaccinations would be given to people between the ages of 12 and 18 by mid-September, but no action has been taken. There is no indication that it will happen this month. The case of children under the age of twelve is still uncertain. Even if those over the age of 18 are completely vaccinated, the Covid threat cannot be ruled out. This threat will more or less keep schools afloat. No matter how strictly the Covid standards are enforced, there is no guarantee that the children who go to school will adhere to them without the slightest mistake. That is where the issue of school reopening gives heartbreak to society.

What is needed now is to make immediate vaccination arrangements for school children as well. It is up to the Centre and the ICMR to take action. Children have the advantage of being able to complete the vaccination in less time than that for other categories. It is not difficult to get all the children together at school and get vaccinated. Vaccination has already begun for children over the age of five in foreign countries. The general opinion is that vaccination should no longer be delayed as a special vaccine has been developed for children. Schools and colleges have already ropened in many states of the country. A few states like Kerala are waiting for this. In the states where schools are open, there is no news of any serious incidents related to Covid. Elsewhere, it's a good omen to reopen schools. However, parents will be able to tell their children to go to school with more confidence if they can make the vaccine available to their children. The Central and State Governments now have to think about the steps to be taken for that.