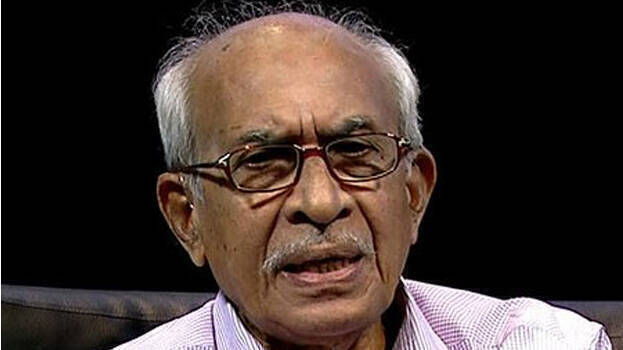 THIRUVANANTHAPURAM: Former chief secretary and writer C P Nair died here Friday. He was 81. He was an official who had served many main posts in the state government. He was leading a retired life for quite some time. He was an IAS officer of 1962 batch.
He had served as administrative reforms commission member, devaswom commissioner, district collector, home secretary and labour secretary. He was the private secretary of K Karunakaran. He had authored several books including service experiences and comic stories. He was undergoing treatment for old age ailments. He was the son of famous writer N V Chellappan Nair. Although he was a native of Mavelikkara, he lived in Thiruvananthapuram. He leaves behind his wife Saraswathy and children Harishankar and Gayathri.
Nair was noted for his anti-corruption stance. He retired from the service as the chief secretary of Kerala. He last served as the chairman of the Administrative Reforms Commission chaired by V S Achuthanandan. He held important posts with chief ministers like K Karunakaran and E K Nayanar. As devaswom commissioner, the steps taken to make the Travancore Devaswom Board corruption free were also noteworthy.
He took his BA (honors) in English literature from University College. He joined civil service after working as a lecturer.