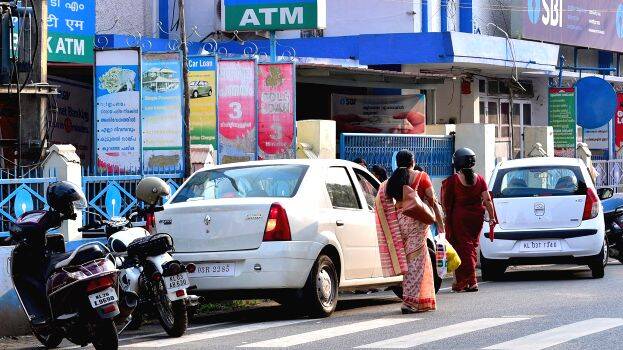 Officials are keen to put up a no-parking board in the city. Those who violate this will be fined. No parking board will come in one fine morning. Many have unknowingly parked and lost money. People would have benefited greatly if at least half of the money collected for parking violations had been spent on solving that problem.
Two days ago, an 18-year-old drug addict smashed the windows of 19 cars parked in the parking lot of Thampanoor railway station. There are not enough security or cameras in such places. Officials who are supposed to explain all this are not taking any step to ensure that. Fees are charged in some places. There have been quarrels over it as well. Although they are allowed to park for a fee, the contract workers there behave as if they have no responsibility. It is the responsibility of the municipality and the government to provide adequate parking space. But the authorities have only shown interest in increasing the number of no-parking boards in line with the traffic congestion.
The Thiruvananthapuram Municipal Corporation has constructed a multilevel parking centre at a cost of Rs 6.71 crore as part of resolving the parking problem. 102 cars can be parked on seven floors. Why even those who come to the Secretariat and the Assembly Complex in public offices can park their vehicle here and walk by auto or on foot? The parking centre was inaugurated by the Chief Minister on October 5 last year.
To date, not a single vehicle has been able to park here. Now the officials' car is parked below. Until seven months ago, the reason given was that the file was not opened due to non-availability of NOC from fire department. It is now said that it worked on a temporary power connection and did not get a permanent connection. It is known that the reason for the delay in starting the operation is that the construction company has not completed the tall the floors. Is it not taxpayer money? Who cares? This level of approach is the main reason why it is like this. BJP workers also staged a protest in front of an unopened parking lot. The price and numbers of vehicles is increasing day by day. The average Keralite, who was amazed ten or thirty years ago to hear that there is a car in every home in America, now has more than one car in his house. Hence the need of the hour is municipalities and governments should implement special planning in a timely manner to address the problem in cities with special consideration.