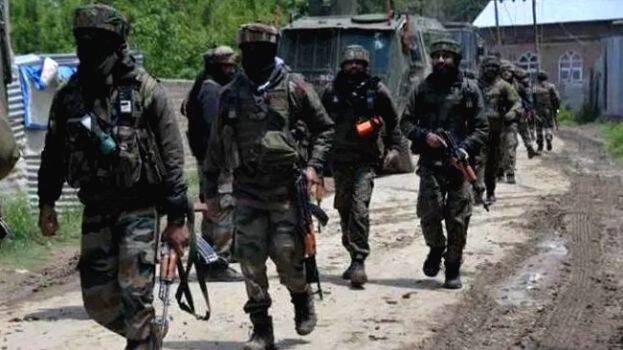 Terrorists are now hatching a new tactic to hunt down and kill foreigners in Kashmir. Eleven people have lost their lives in the past week. In this, five Indian soldiers, including Vaishakh H, a Malayalee jawan, were martyred. Earlier in the day, troops killed six militants hiding in a dense forest in Rajouri district. Incidents are now taking place that confirm intelligence warnings of a possible infiltration of terrorists into Kashmir after the Taliban seized power in Afghanistan.
Anarchy and terrorism take root where unemployment rises and development stagnates with the breakdown of law and order. There are many political reasons for Pakistan-backed terrorism in Kashmir. In any case, if development progresses in Kashmir, then no matter how hard they try, terrorism will not grow. In anticipation of this, the terrorists have devised new tactics. The terrorists killed migrant workers working in the construction sector, farms and factories by breaking into their residences.
Terrorists also shot dead a Pandit businessman, a school principal and a teacher. Some centres point to the exodus of foreign workers from there, and assess that the terrorists have succeeded in achieving a temporary goal. It is not uncommon for people to flee in fear when such incidents occur. Hundreds of expatriate workers are now fleeing Kashmir. Most of the workers in Kashmir are from UP, Haryana, Bihar and West Bengal. They have told the media that they are returning because their family members are panicking and will return if proper security is ensured.
Union Minister Amit Shah convened an emergency meeting to assess the special situation in Kashmir. Two days ago, Amit Shah warned that India would not hesitate to launch another lightning strike as intelligence agencies had reported with evidence that certain centres in Pakistan were behind the terrorist attacks. It has been almost two years since Article 370, which gave special powers to Kashmir, was withdrawn. Statehood was abolished and two Union Territories were created. There was no big resistance against it from the people there. This disappointed many centres. Moreover, any Indian citizen was allowed to buy land and do business in Kashmir. Thus, Kashmir began to show signs of slowly receding from the path of corruption and violence. If this is not subverted somehow, the terrorists will fall into the trap. In anticipation of this, the terrorists have come up with a new strategy to prevent development. Their aim is to intimidate the people, which is likely to flop in the face of Indian resistance. The time is not far way for that.