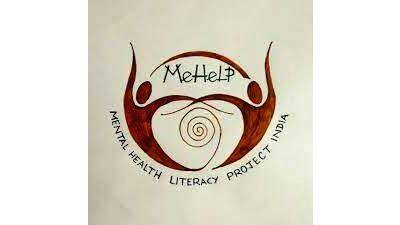 The MeHeLP India (https://www.mehelp.in/) project is conducting a final dissemination conference from 20th to 27th October 2021. The conference aims to share the findings of the three-year journey of the mental health literacy in urban and rural Kerala and to engage with communities, NGOs, policy makers and other stakeholders.

The free online virtual interactive conference is divided into two sets -one for the Kerala context (20, 22& 22 October) and the other for the Pan-India context (25, 26 &27 October). The virtual meet has been scheduled to be held from 3.45 PM to 7.50 PM each day. The first session of talks will be followed by workshops and panel discussion.

MeHeLP India, which was initiated in 2018, is a collaborative, international partnership project between India and UK. The team is led by Prof. Raghu Raghavan, Faculty of Health and Life Sciences, De Montfort University, Leicester, UK. Over the past three years, the project worked towards developing culturally appropriate Mental Health Literacy (MHL) in the rural, urban and tribal communities in Kerala. The study, first of its kind both in India and in Kerala engaged with people accessing mental health support, their families and local communities. It provided theatre, story-telling and film-based platforms through which community engagement was made possible. The research findings are available for the public to access in the online platforms of MeHeLP India (https://www.mehelp.in/ ). In the past two years the team navigated through the COVID pandemic and switched to virtual platforms to spread the message of mental health literacy. The project is expected to set a new trend in enhancing Mental Health Literacy in Kerala and in India using creative methodologies. It emphasizes the need for fearless conversations on mental ill-health, mental ill-health, help seeking and overcoming stigma in a novel, creative way.

MeHeLP Dissemination conference aimed at people across different disciplines will be inaugurated by Prof. Mohanan Kunnummel, Vice-Chancellor, Kerala University of Health Sciences on 20th October at 4.30 PM. Apart from the team members, the virtual event will be joined by various stakeholders-Dr. Shaji K S, Dr. Varghese Punnoose, Dr. Vinu Prasad and Dr. Narayanan on the same day. Actor Archana Kavi, director Don Palathara, Dr. Indu P S, Dr. Krishnakumar, Dr. C J John, Dr. Akhil Manuel and Dr. Jayaprakashan will be speaking at the Kerala conference. Early registration is recommended. On the spot registration facility may be available for the participants. More details can be accessed at https://www.mdc2021.mehelp.in/