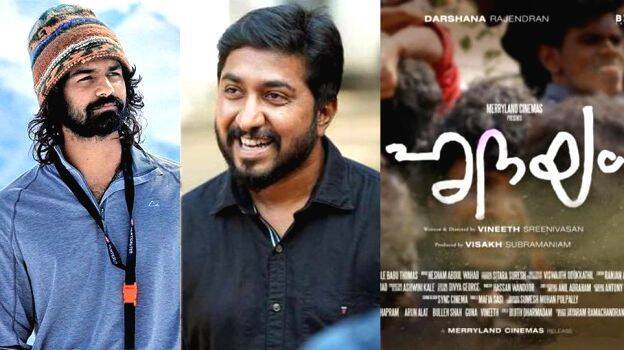 The teaser for the first song of the movie 'Hridayam' directed by Vineeth Sreenivasan and starring Pranav Mohanlal has been released. The song will be released on October 25. Darshana Rajendran and Kalyani Priyadarshan will play the lead female roles in the film. The teaser is for the song 'Darshana ..'. The song is set against the backdrop of college.
The teaser features the cast and crew. The teaser is getting great response. There are 15 songs in 'Hridaya', a movie in which music has great significance. The songs will be released on audio cassettes and audio CDs. Hisham Abdul Wahab, who is noted through reality shows, is the music director of 'Hridayam'. Vineeth is coming up with a new film five years after the release of Jacobinte Swargarajyam.
The film is being produced by Visakh Subramaniam under the banner of Merryland Cinemas.