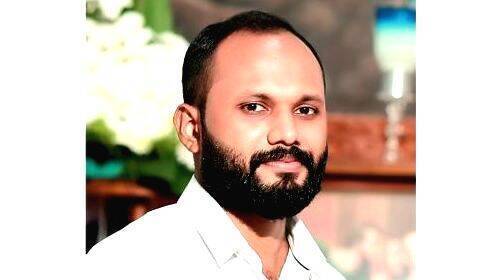 THIRUVANANTHAPURAM: Thrissur Chaipankuzhy native Albin Paul, who was declared brain dead following an accident, will live through six others. saves several lives with organ donation. His heart, liver, two kidneys and two eyes were donated by the government's Mrithasanjeevani scheme.
Albin Paul and his brother Sebin Paul, sons of Paul and Beena, met with an accident at around 3.15 am on October 18 while returning from Nedumbassery airport. Albin, who was critically injured, and his brother were taken to the Angamaly Apollo Hospital. His brother got discharged from the hospital after some days. However, Albin was later declared brain dead as his condition wasn't improving despite treatment.
It was Albin's father who consented to donate Albin's organs. Albin, who returned to Kerala after losing his job in the Gulf, had been working temporarily as a business development executive at the SCT Federation. He is survived by wife Angel and a child.
Since there was no matching heart recipient registered under the Mrithasanjeevani scheme, the same was reported to the National Organ Donation Organization. Following this, the heart was donated to a patient undergoing treatment at Rela Hospital in Chennai. A kidney will be donated to a patient undergoing treatment at Thiruvananthapuram Medical College Hospital. Other organs will be donated today to eligible recipients. The organ donation process was completed by a team led by Mrithasanjeevani Nodal Officer Dr Noble Gracias.