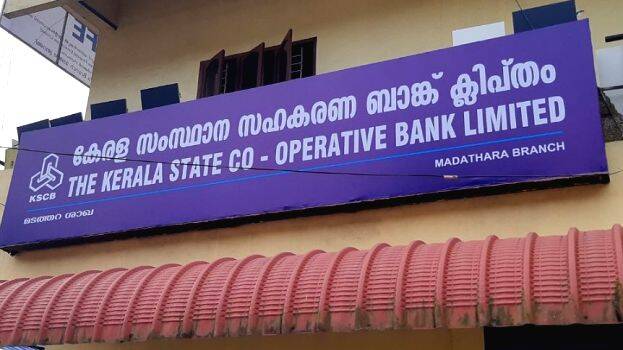 Co-operative societies are the economic backbone of Kerala. No matter how many nationalized banks there are, Malayalees are always at the forefront of depositing money in primary co-operative societies. The main reason for this is that its led by locals and people with whom they are directly acquainted. Beyond that, primary co-operatives often don't often show the rigors of ordinary banks in terms of loans and mortgages.
The management of the co-operatives is very good considering that crores of rupees are left as non-performing loans to the banks which strictly follow the law. There have been some isolated falls. Nor can it be generalized and blamed on the entire sector.
Even when the Centre introduced the Banking Regulation Act in September 2020, the rulers of Kerala had responded that it would destroy the co-operative sector in Kerala. But the intervention of the Supreme Court and the easing of the conditions brought great relief to Kerala. State Co-operation Minister VN Vasavan has said that the Reserve Bank of India is imposing new restrictions to circumvent the Supreme Court order protecting the interests of the state co - operative sector.
The point is factually correct. Once restrictions are in place, other societies will not be labeled as banks and transact with the public except those approved by the RBI. Apart from this, investment security is not available for transactions in such societies. Also, a member who does not have the right to vote will not have the right to invest. This is in stark contrast to the Supreme Court ruling. This is because the Supreme Court has clarified about membership in its judgment with the Income Tax Department. Accordingly, the voting member and the non-voting member have equal rights. But the RBI is trying to overcome this. If the new regulations are implemented, 1625 primary co-operative societies and thousands of other societies in Kerala will be adversely affected. It cannot be allowed. If the RBI is not convinced to withdraw restrictions, Kerala will have to go to the Supreme Court. Kerala's readiness to move in that direction gives hope. This is because the co-operatives can accept investments and make loans on the basis of two judgments of the Supreme Court which came after the amendment of the law of the Center. This is what the RBI is blocking. Co-operatives in Maharashtra and Karnataka are in a similar situation. Therefore, Kerala can approach the Supreme Court along with those states. The Cabinet has directed the Ministers of Co-operation and Finance to take legal advice in these matters and take further action. It is hoped that Kerala will take steps in this regard as soon as possible. We need to respond against bringing in unnecessary laws and obstructing things that are going smoothly.