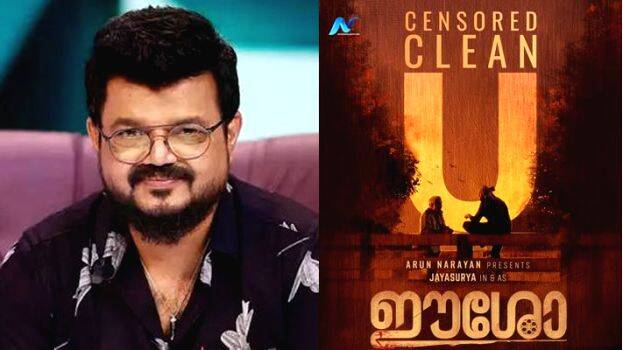 The censoring for the Nadirsha directed movie 'Eesho' starring Jayasurya has been completed. The film has received a U certificate. "The censor board says it's a clean U-movie that can be watched with your family," Nadirsha wrote on Facebook.
Earlier, there was a controversy over the name of the film. There was a widespread campaign on social media that the movie has hurt the feelings of Christians. Various organizations had written to the censor board asking them not to certify the film.
Earlier, the Catholic Congress and KCBC had indirectly criticized the film, and another film, 'Keshu Ee Veedinte Nathan', which is being directed by Nadirsha. They asked not to give permission for the films. The Christian Association for Social Action had also filed a public interest litigation in the High Court seeking that the film not be allowed to be shown as it offends religious sentiments. However, the High Court rejected the petition and said that the court could not intervene as the film is named after God. The film directed by Nadirsha is a thriller. Suneesh Waranad is the scriptwriter. The film is produced by Arun Narayanan under the banner of Arun Narayanan Productions. Executive Producers- Badusha, Binu Sebastian.