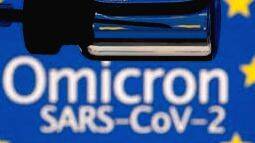 Omicron, a new variant of Covid, has terrorized the world. The arrival of Omicron has happened at a time when the world is yet to be completely free from the shock created by Covid. Although first discovered in South Africa, the reports that it has already reached twelve countries, including Australia, Italy and the Netherlands, are of great concern. Countries are once again preparing for tougher preventive measures, including travel bans. The presence of the omicron was discovered just as the current travel restrictions were set to be completely lifted by December.
The current embarassment comes at a time when the economy is slowly recovering from the collapse induced by Covid-19.
India is also ready for a new challenge. Strict measures have been taken, including quarantine, for travellers coming from abroad. Air services to countries where Omicron has appeared may be restricted. Foreign airlines, which were scheduled to resume in December, will also need to be reconsidered. The Centre has also asked the states to keep a close watch on foreign nationals. Every citizen must exercise extreme restraint as follow-up is required to prevent the spread of the disease. Efficient inspection systems at airports should be re-established.
Experts say Omicron attack without any serious symptoms. It is reassuring to know that the sick can be treated and cured at home. Health experts also issue a strong warning against a fall in immunity.
The omega-3 virus is characterized by intense spread. The germs catch directly into the lungs.
The new variant has even acquired the ability to resist vaccines. At this stage, the people should take steps at the government level to deal with the situation in a balanced manner without panic. Those who spread unnecessary fear must be severely reprimanded. Many of Covid's early restrictions were later found to be in vain. Precautions have become more familiar to most people in a situation where they have become more familiar with Covid.
The emphasis should be on intensive care to complete the immunization as soon as possible anyway. There are those who have not yet received the first dose. They need to be spotted and vaccinated. The tests also need to be expanded.
With the significant decrease in the number of Covid patients, the treatment facilities were withdrawn. They all need to be resumed to face the new threat. The new strain can be effectively combated if the vaccine is targeted with continuous monitoring. Research has also begun on a new vaccine that can fight the omega-3 virus. Unnecessary fears have no basis as the world understands how to deal with virus terrorists. Omicron can also be tackled by following the guidelines.