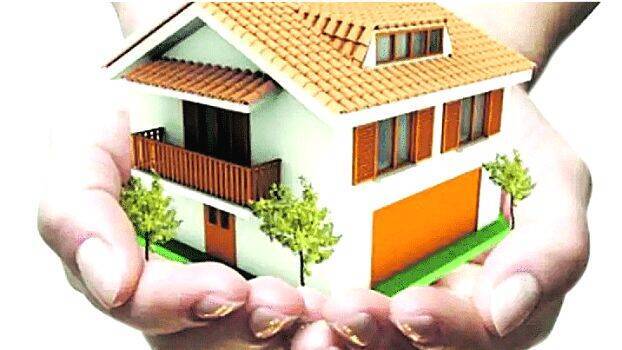 THIRUVANANTHAPURAM: Although it was announced earlier that the draft of LIFE Mission's new beneficiary list would be published on December 1, the verification of applications is yet to be completed. Only 25 percent of the applications have been verified. With this, it has become clear that the proceedings would not be completed within the stipulated time.
There are not enough officials to verify the applications. The current crisis is caused by the order issued by the Agriculture Department stating that it will not provide agricultural assistants for the verification of applications. The LIFE Mission has written to the local self-government department seeking more time for verification. 9,20,260 people are waiting to be included in the list of beneficiaries. So far, 2,06,064 applications have been verified.
At the local level, agricultural assistants, ICDS supervisors, VEOs and panchayat assistant secretaries had been assigned to meet the applicants and assess their situation. The verification began on November 1. However, the agriculture department soon issued an order stating that it cannot provide agricultural assistants for non-agricultural purposes. With this, there was a shortage in the number of officials who were supposed to verify the applications. With agricultural assistants withdrawing from the verification process, ICDS supervisors in some areas have also been uncooperative.
Percentage of verified applications
Kozhikode- 32.8, Wayanad- 31.8, Thiruvananthapuram- 33.9, Alappuzha- 29.9, Pathanamthitta- 27.6, Kannur- 26.2, Idukki- 24.7, Ernakulam- 24.2, Kottayam- 23.3, Kollam- 19.7, Malappuram- 16.9, Thrissur- 16.0, Kasargod- 14.1, Palakkad- 11.
Number of applications in each district
Thiruvananthapuram- 1,16,766
Kollam- 82,803
Pathanamthitta- 27,832
Alappuzha- 63,934
Ernakulam- 56,874
Kottayam- 44,872
Idukki- 60,006
Thrissur- 77,667
Palakkad- 1,36,235
Malappuram- 82,456
Kozhikode- 55,184
Wayanad- 38,963
Kannur- 38,545
Kasargod- 38,123.