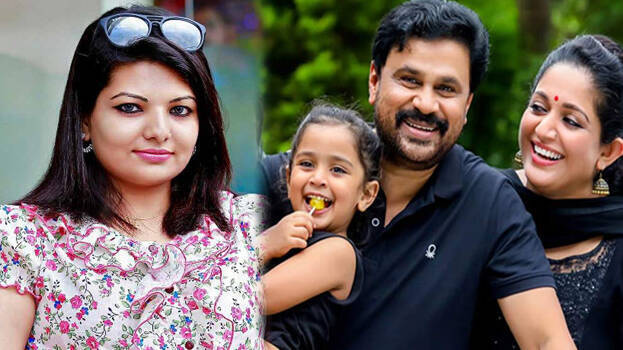 Serious allegations are being levelled against actor Dileep, accused in the actress attack case, in recent days. Dileep and his family appearing in the cover page of a popular magazine has sparked a huge controversy.
The cover page has the picture of Dileep, Kavya, his eldest daughter Meenakshy and the couple's youngest daughter Mahalakshmy alias Mamati. When widespread criticisms arose against giving the picture of a criminal case accused in the cover page, actress and producer Sandra Thomas came forward expressing support to Dilip's child. She asked not to drag the child into controversies.
'The child is adorable as her name Mamati. I can only see the child here. Can see only the expectations in the child's eyes. A mind only to see the love and know everyone. A victim by birth. All deserves humanity,' the actress' post said.

Meantime, many came forward opposing and supporting the actress' post. The comments said they were blaming only the actor and it is Sandra who dragged the child into the discussions.
The cover was released on social media at a time when director Balachandra Kumar levelled fresh allegations against the actor, an accused in the actress attack case in 2017.