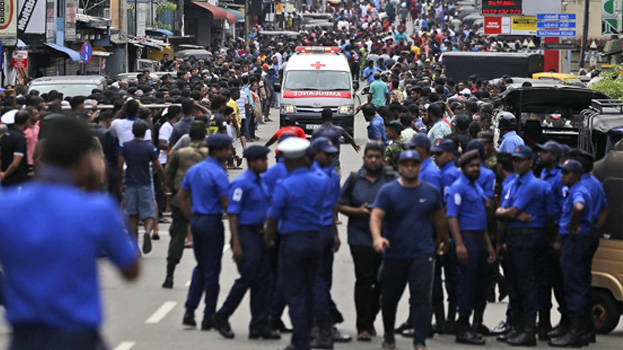 COLOMBO: More than two days after the Sri Lanka bombings, the Islamic State claimed responsibility for the coordinated attacks.
The group's news agency, Amaq, released a bulletin on Tuesday stating that the attacks were carried out by "Islamic State fighters." The statement, which was disseminated on the group's chat rooms on the app Telegram, also said that the bombings targeted Christians as well as citizens of countries belonging to the coalition fighting the Islamic State, also known as ISIS.
An initial investigation into the attacks suggests the bombers were hoping to avenge the killings of 50 Muslims in a shooting spree at two mosques in Christchurch, New Zealand, in March, a Sri Lankan government official said Tuesday.